This session was recorded live on Israel Independence Day!
Why does Yom HaAtzmaut fall between Passover and Shavuot?
Why is Passover called "Time of our Liberty" Zman Heruteinu?
What are the Hebrew words for Liberty and Independence and how are they different?
What is the religious significance of the political turmoil in Israel today?
Why are Jews called Jews?
Why did Ben Gurion choose to call the new country "State of Israel" and not Judea, Zion or something else?
After this deep dive, you'll never think about Israel Independence Day the same.
Thank you for participating in this Seminar with Rabbi Shmuel Veffer!
Please feel free to share it with your friends and family.
Our Galilee Green Zoom Study Sessions are made possible because of our subscribers to ongoing shipments to Galilee Green Olive Oil from Israel.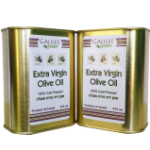 If you are not already signed up, or have a friend who is not already signed up… please join us.
Yom HaAtzmaut – Israel Independence Day