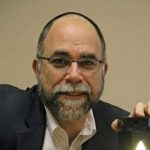 Our Matriarch Leah not only taught us about "Thanksgiving" but she understood that the essence of the of the mission of the 12 tribes would depend on "acknowledging that everything comes from God — there is no other power or source of blessing other than God.
There is no real word in Hebrew for "thank." The root "LeHodot" really means "to acknowledge."
When Leah gave birth to her sixth son, she understood that God had fulfilled His blessing to her by giving her a full complement of six of the twelve tribes. She said, "Now I will thank (odeh) God." Therefore she named her son "Yehudah" (Judah) which means "he will thank God."
Yehudah would ultimately become the leader of the tribes, and King David would be his descendant. We are not called the Jewish (Judaen) People simply because the 10 tribes were "lost" and the majority of the Children of Israel today come from the tribe of Judah.
We are called "Yehudim – Jews" because the essence of our mission is to teach the world that we must acknowledge (thank) with every breath at every moment that God is the source of all blessing, there is no other.
Judah means "Thanksgiving"